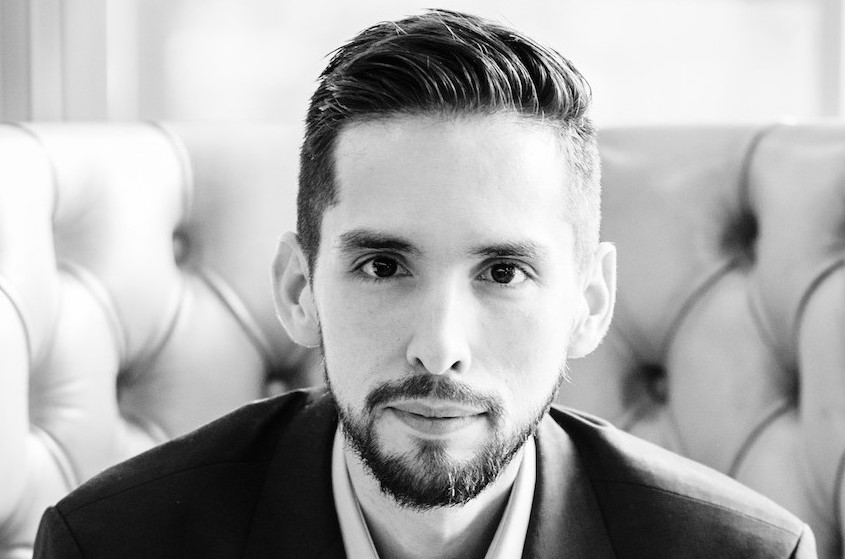 Stephanie Garcia | stephgar@nmsu.edu | Feb 15, 2022
Arrowhead Center at New Mexico State University welcomes its new entrepreneur-in-residence, Rodrigo Fuentes, a tech entrepreneur with 11 years of software experience and eight years of business-to-business sales.
Fuentes co-founded ListenLoop, an account-based advertising software that was acquired by Integrate.com.
"Rodrigo brings his experience and track record of taking products from the idea stage to multi-millions in sales to the Borderplex," said Kathryn Hansen, director and CEO of NMSU's Arrowhead Center.
Fuentes, a native El Pasoan, attended Cathedral High School before earning a bachelor's degree in electrical engineering from Yale University and a Juris Doctor degree from Columbia Law School.
He co-founded ListenLoop as a business-to-business Software as a Service company, where he envisioned and built a new product from mock-up to its first million in revenue in less than a year. He grew ListenLoop and led it through its acquisition by a strategic buyer, then led its product development. 
Fuentes brings a new set of expertise to the region. He will coach and advise entrepreneurs working in machine learning, artificial intelligence, computer vision, autonomous vehicle robotics, marketing technology and conversational AI.
"We are delighted with the opportunities for collaboration and creating an impact. The entrepreneurs in the Borderplex have now access to the mentorship from an experienced entrepreneur in many of the emerging technology sectors," Hansen said.
In his role, Fuentes will assist faculty members at local universities in exploring technology commercialization. He will also advise entrepreneurs across the different programs at Arrowhead Center, and regional ecosystem players through Arrowhead's local, regional and binational partnerships.
"I'm excited to be a resource and to support innovation and entrepreneurship in the region where I grew up," Fuentes said.
Fuentes is experienced in the lean startup methodology, creating product roadmaps based on user interviews and setting up repeatable revenue processes using customer relationship management and marketing automation software. In his spare time, he enjoys writing about and fiddling with machine learning and computer vision.
"I owe my success to persistently focusing on ambitious goals, being a doer and inspiring others into action by leading from the front," Fuentes said.
To learn more about Fuentes, visit The Hunt Center for Entrepreneurship at https://arrowheadcenter.org/program/the-hunt-center/, or contact Carlos Murguia at cmurguia@nmsu.edu.