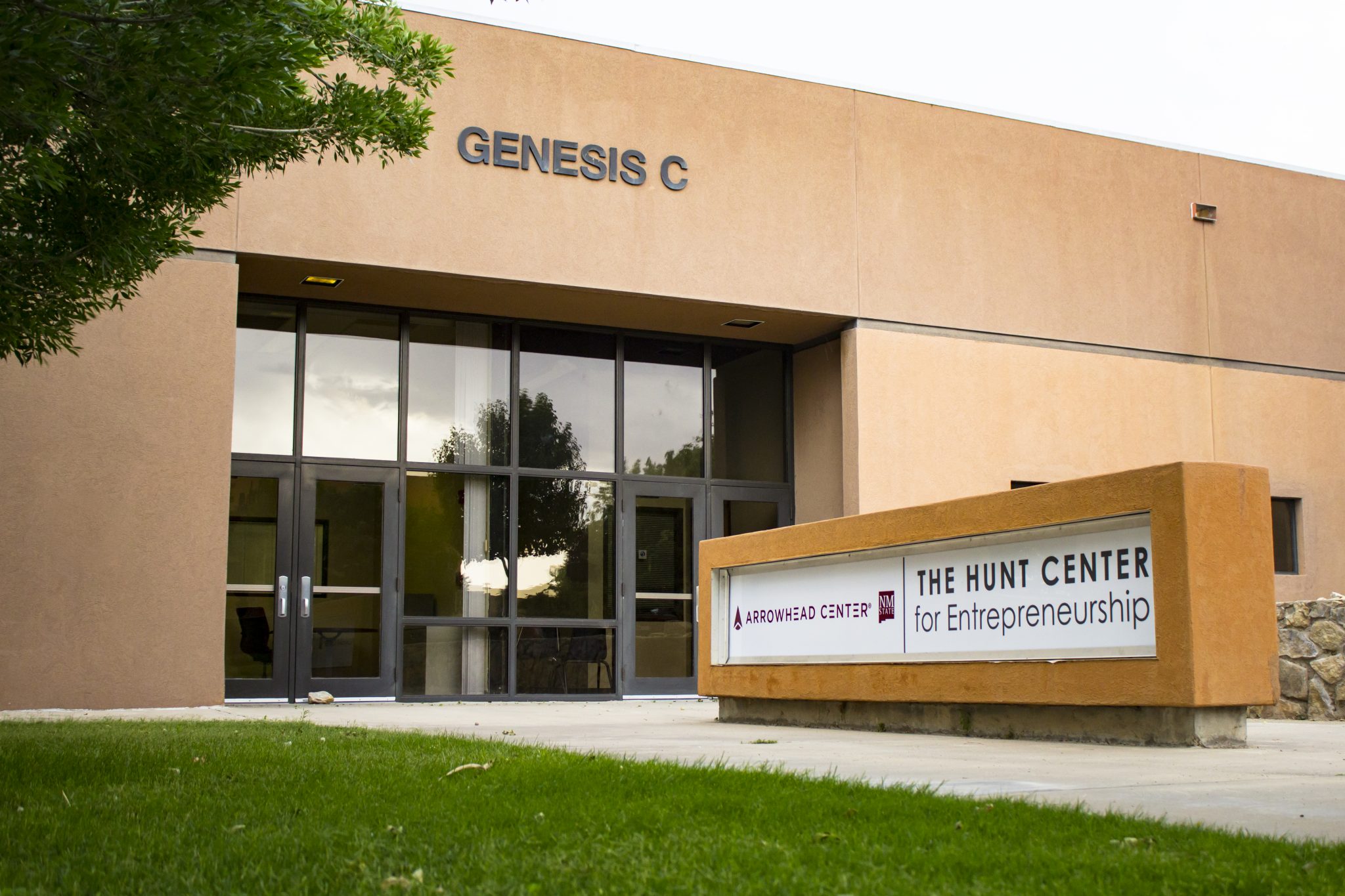 Cassie McClure | cassie@mcclurepublications.com | Jan 31, 2022
In partnership with mining company Freeport-McMoRan, New Mexico State University's Arrowhead Center will offer Silver City-area businesses a free business accelerator program, the Freeport-McMoRan BizSprint. 
Applications for the cohort are due March 1. The program will be held March 9 through April 20. 
"Since 2012, nearly $4.6 million has been invested through the Freeport-McMoRan Foundation Community Investment Fund in Grant County. The funds have gone to programs and projects that build community resilience and capacity, such as the Arrowhead Silver City BizSprint," said Sharon R. Grande, Freeport-McMoRan community development specialist. 
The Freeport-McMoRan BizSprint will be a six-week accelerator for 10 new or existing Grant County entrepreneurs, and it will be first time Arrowhead is bringing their Sprint programming to the county. 
"This program helps in educating local businesses to adapt, pivot, and grow to create and retain jobs and attract additional investment into the local business ecosystem," Grande said. "We are excited to partner with Western New Mexico University and NMSU's Arrowhead Center to drive economic stability in Grant County."
WNMU is a satellite site for Studio G, Arrowhead Center's business incubator for university students and recent alumni. Already a valued partner in economic development initiatives, WNMU will support the accelerator by referring students and alumni who are hoping to grow their business in Grant County.
"The School of Business at WNMU wants to provide as many tools to entrepreneurs, students and small businesses as possible," said Miguel Vicéns, associate dean of business at WNMU. "We are happy and ready to collaborate with NMSU's Arrowhead Center in making available these programs that can make a difference for business in our communities." 
The Freeport-McMoRan BizSprint offers participants a cohort-based experience with an emphasis on customer discovery, market insight and e-commerce. Programming will be delivered virtually, with weekly cohort and one-on-one sessions with each participant.
"The support of Freeport-McMoRan is allowing us to extend the entrepreneurial and business resources of Arrowhead Center and NMSU to Grant County," said Dana Catron, deputy director of Arrowhead Center. "This free online program will help Grant County entrepreneurs reach their business goals and expand their market into online spaces."
There will also be four weeks of follow-on support, including one-on-one assistance and access to Arrowhead resources and the Enterprise Advisor network.
"We are excited to bring our sprint program to Grant County," said Kathryn Hansen, Arrowhead Center director and CEO. "We have developed this program to help entrepreneurs reframe their business model in just a few weeks while getting one-on-one access to expertise that is typically cost-prohibitive for small businesses."
For more information and to apply, visit https://arrowheadcenter.org/program/sprints/.