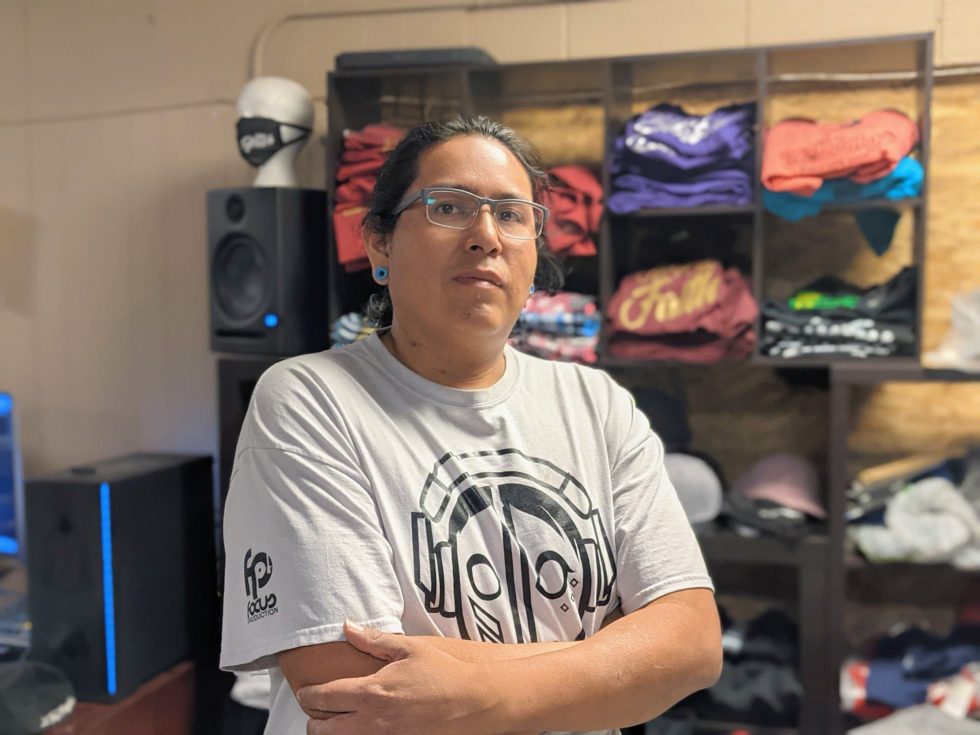 Cassie McClure | cassie@mcclurepublications.com | Jun 21, 2021
For both El Rio Café and Coat of Colors, two Albuquerque businesses that opened their doors in May, dedication and hard work came together, along with skills they learned through the support of New Mexico State University's Arrowhead Center and New Mexico Community Capital.
The El Roi Café's Fabby Espitia found the American Indian Business Enterprise, or AIBE, on social media and scheduled free 30-minute consultations to ramp up their business.
"We learned about trademarks, keeping books, and doing taxes. Anytime we had an issue, we could reach out to them," Espitia said.
Espitia and her husband, executive chef Joshua Archuleta, focus on traditional New Mexico and Native American foods like fry bread burgers, Indian tacos and a new take on mutton stew, after 15 years in catering.
"Our vision is to grow enough to be a job creator, particularly because there is a need for more job opportunities, especially in the San Juan Pueblo," Espitia said.
"AIBE partners with NMSU Indian Resources Development and NMCC to provide training and resources like this for Native entrepreneurs. Fabby and Joshua took our first financial business basics and the digital media and marketing courses," said Brooke Montgomery, director of Arrowhead Center's Studio G and AIBE. "Once they had successfully raised money to acquire the location of their café, they were looking for greater collaboration, resources, and support. In their relentless pursuit to open, the different members of the community helped provide resources and support for them to open their doors."
"We've been grateful for the connections, particularly with AIBE, which paid for our membership in our Hispano Chamber of Commerce, which organized our grand opening. Help like this for a small business starting out means so much," Espitia said.
Adrian Tsosie, the founder of Coat of Colors, similarly had a busy grand opening that needed a community.
"The morning was a lot of running around and setting up the tent and pop-ups. Thankfully, I got it all done with the help of family and friends. My support system pulled me through," he said.
With more than 10 years of experience, Tsosie established Coat of Colors in 2019 to help individuals take their ideas and making them come to life. He wants to be the one-stop-shop – from print media, digital media and web design to screen printing, garment printing, vehicle graphics and signage.
"Both of these businesses were deeply impacted by the pandemic and yet persisted with their hopes and dreams to open up businesses to provide more jobs to the community. It's great to see these two businesses already collaborating and marketing each other's businesses," said Jake Foreman, NMCC program director. "Through our partnership with AIBE and NMSU Indian Resources Development, we've been able to offer the digital media and marketing basics course that is building a statewide community of Native business owners equipped to grow and expand their businesses."
"Adrian joined our clientele at the beginning of 2021 and has been highly engaged with AIBE, NMCC and with Native entrepreneurs in our programs," said Rachel Livingston, AIBE program coordinator. "He completed the financial business basics course and is currently enrolled in our digital media and marketing course, which is sponsored by Indian Resources Development and instructed by NMCC and other Native presenters, to grow his online presence. Adrian accomplished all of this while continuing to bring in more clients."
The journey for both businesses continues with AIBE. Espitia, Archuleta and Tsosie will be attending the first-ever Native American Sprint, a five-week accelerator program, this summer.
The El Roi Café is located at 616 Lomas Blvd. NW, Suite A, in Albuquerque. For more information, call 505-401-9313 or email elroirestaurant@gmail.com.
Coat of Colors is located at 317 Florida St. SE, Suite B, also in Albuquerque. For more information, visit www.coatofcolorsabq.com or call 505-5649.
To learn more about AIBE, or sign up for mailings find out when applications start for the next classes or sprints, visit https://arrowheadcenter.org/program/aibe/ or contact Livingston at rlivin01@nmsu.edu.