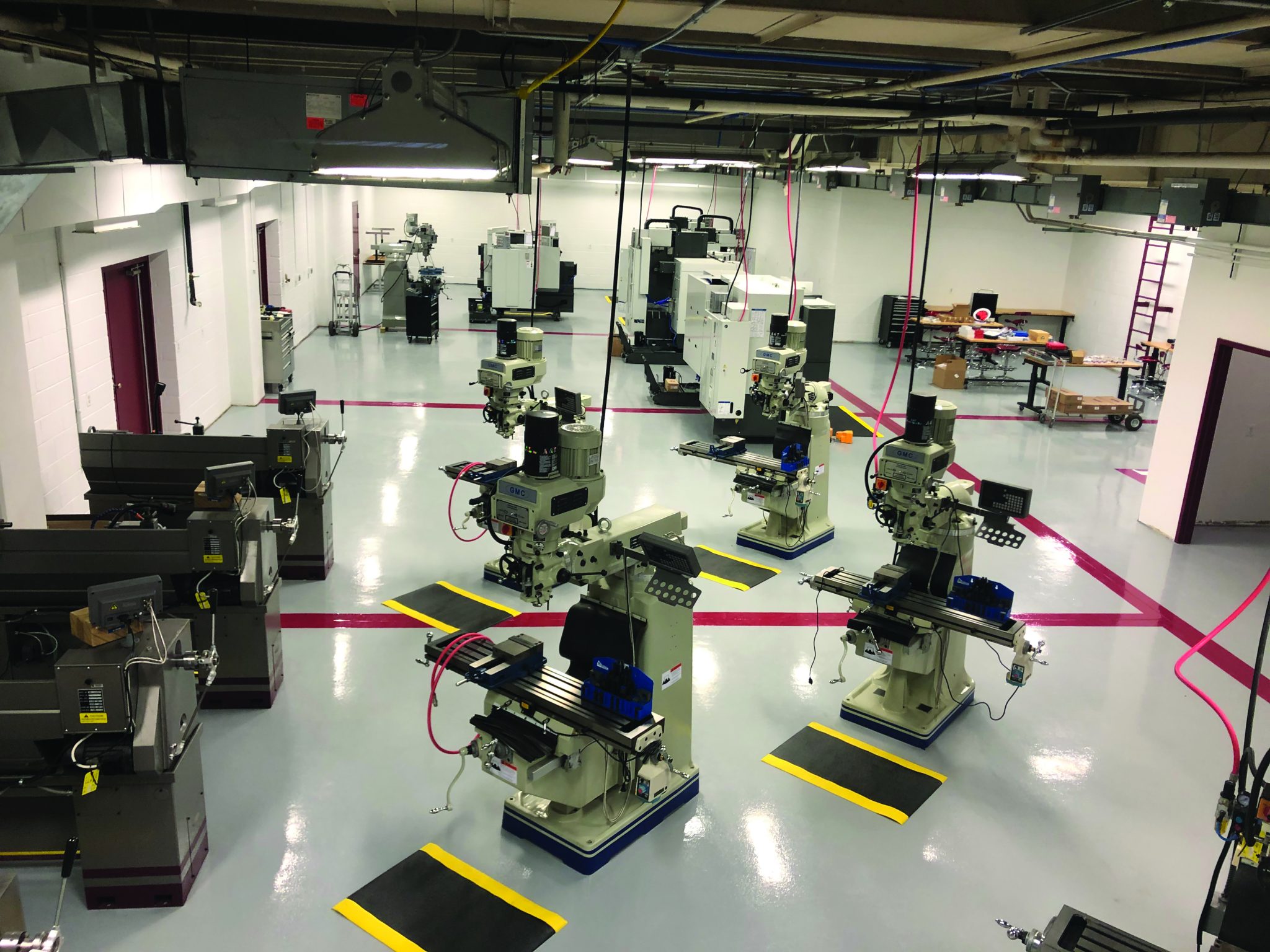 Stephanie Garcia | stephgar@nmsu.edu | Jun 09, 2021
The Foster Innovation Exchange (FIX) Prototyping Lab at New Mexico State University supported the development of a complex prototype for Evus, a startup creating a technology intended to mitigate scaling and fouling formation in all water filtration plant and heat transfer systems.
Evus allows for important carbon footprint reduction and reduced energy consumption. The magnetic induction combined with magnetohydrodynamics has various applications, including HVAC systems, desalination plants and maritime anti-fouling.
Originally started in Chile, this startup found the support, resources, and talent to establish its primary location in the Borderplex, which consists of the El Paso, Las Cruces and Juárez region. Patricio Reygadas, founder and CEO, said he is pleased with the resources available for entrepreneurs.
"The soft-landing support available at Arrowhead Center was very attractive to establish Evus in this region. I have received prototyping support, venture capital investment and access to Arrowhead's Sprint accelerator programs," Reygadas said.
Evus has raised more than $1 million from angel investors and venture capital funds and was recently issued a utility patent. The company is in the process of testing the new version of the prototype manufactured by FIX for anti-fouling applications.
"The FIX Prototyping Lab is certainly a world-class facility," Reygadas said. "Not only do they provide printing and machining services, but they also become an expert hands-on adviser when it comes to design and structural recommendations, which leads to the highest quality you can get in your final product."
In addition to prototyping services, FIX offers Amazon Web Services and IBM cloud credits, leads the creation of meaningful partnerships with the organization in the Borderplex, allows entrepreneurs from Chihuahua and Sonora to access Arrowhead Center programming, and organizes the WE Conference for women entrepreneurs in the Borderplex region.
Carlos Murguia, director of FIX, said the services offered by FIX contribute to the growing pool of prototyping services in the region.
"Entrepreneurs in the Borderplex have access to 3D design, 3D printing and top-notch machinery equipment. FIX provides prototyping support as entrepreneurs are proving their concept and getting ready to raise capital," Murguia said.
For more information on Evus, email patricio.reygadas@evusinc.com, call 915-328-7248 or visit https://www.evusinc.com/.
In 2017, Paul and Alejandra De La Vega Foster provided a transformative $1 million gift to NMSU and Arrowhead Center to create FIX, a program through which various support systems and resources for regional innovation, entrepreneurship and economic development can collaborate. Since FIX was established, a wide range of people, businesses and institutions in the Borderplex region have benefitted. FIX continues to impact the region's landscape and ecosystem, thanks to the Foster family's generosity and vision.
For more information about FIX, visit https://arrowheadcenter.org/program/fix/, or contact Murguia at cmurguia@nmsu.edu or 575-405-1042.