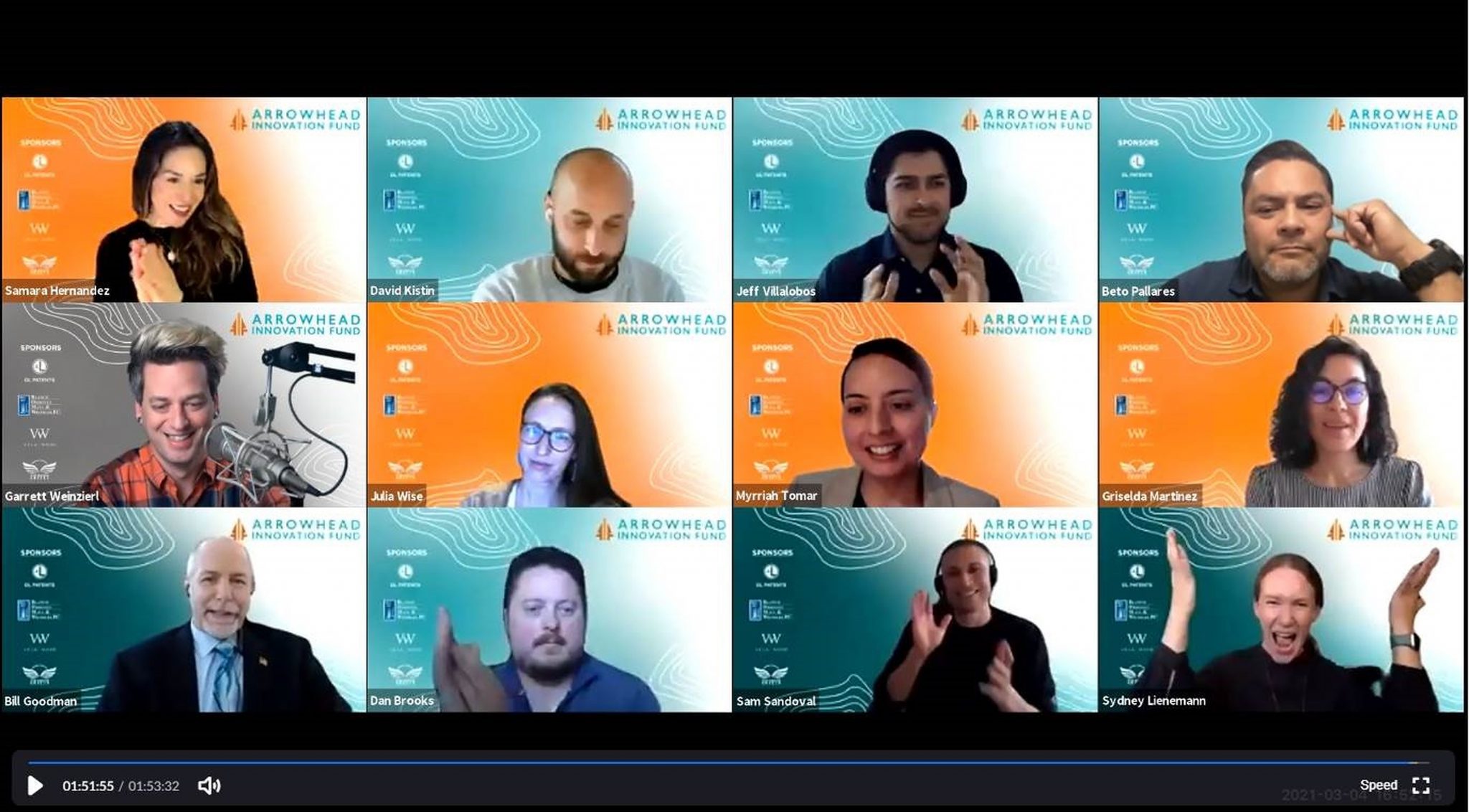 Cassie McClure | 575-2133242 | cassie@mcclurepublications.com | March 23, 2021
Sydney Lienemann, founder of clean energy startup UpCycle Power, is the winner of the 2021 Pitch Competition hosted by the Arrowhead Innovation Fund, which is housed at New Mexico State University.
UpCycle Power will take used electric vehicle batteries to create stationary energy storage for solar panel farms, government agencies and, in the future, energy storage for residential use.
"It was a really good exercise to go through that process and really think of the customer first," Lienemann said. "I was so surprised I won because I was so impressed with all the other businesses in the competition. We're in the process of doing technology validation, so to have that sort of approval and confidence from the judges, I cannot tell you how excited I was."
"Sydney's policy and scientific accolades are amplified by her modesty and passion to see her vision converted into a viable business. I have no doubt that UpCycle Power is poised to achieve a significant breakthrough in the energy field, and New Mexico stands to benefit from burgeoning entrepreneurs like Sydney," said Beto Pallares, AIF's fund manager.
Investors and judges included Pallares, Drew Tulchin of New Mexico Angels, City of Las Cruces Economic Development Director Griselda Martinez, Samara Hernandez of Chingona Ventures, Julia Wise of Los Alamos National Laboratory, Myrrah Tomar of the New Mexico Economic Development Department, Deborah Peacock of Peacock Law, Jeff Villalobos of Vela Wood and Dan Brooks of Sun Mountain Capital.
AIF is a venture capital fund focused on seed and early-stage investments to commercialize promising technologies developed and licensed by New Mexico startup companies. AIF is looking for startups working in the agriculture, biotechnology, health devices, information technology, engineering, energy and water technology industry sectors.
AIF has commitments for a total investment of $800,000 from New Mexico's Catalyst Fund, a $20 million "fund of funds" to support New Mexico companies, and $500,000 from the NMSU Foundation, as well as a $300,000 grant through the U.S. Economic Development Administration's Regional Innovation Strategies program and other private investors.
AIF stands at $2 million in commitments and is looking for companies with entrepreneurs fully committed to growing and scaling their company and who are seeking between $25,000 and $200,000 in investment toward their total seed round fundraising target.
For more information about AIF, visit www.aifvc.com, or contact Carlos Murguia at carlos@aifvc.com or 575-405-1042.