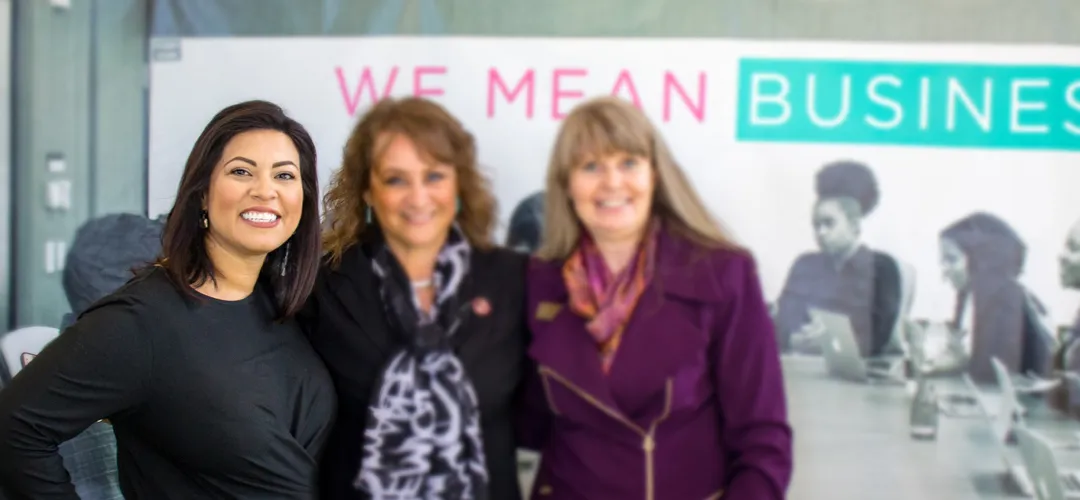 Arrowhead Center Enterprise Adviser Estela Hartley has been accepted into the Kauffman Fellows, a highly selective program in which a cohort of business and investment professionals completes a two-year curriculum and individual development plan with executive coaching, facilitated mentoring and peer learning in innovation investing.
As an enterprise adviser, Hartley shares her expertise in qualitative research, collecting valuable consumer insights to help clients design innovative business models and compelling customer experiences with clients at Arrowhead Center, New Mexico State University's economic development and entrepreneurship hub.
Kauffman Fellows represent diverse academic and work backgrounds. While the Kauffman Fellows program notes desired traits for applicants, such as demonstrated leadership strengths, an "appetite for risk," and domain expertise in science, technology or business, the program attracts candidates from a broad range of experience.
"The world is increasingly diverse," Hartley said, "and I believe the smartest entrepreneurs understand they need advisers and investors with whom they can collaborate, and that represent the diverse world for which they are creating products and businesses."
The Kauffman Fellow's intensive program includes self-guided learning that focuses on venture industry topics, core investment principles and practices, and leadership development. Fellows also undertake an independent field research project. While Hartley's research project has not yet been defined, it will almost certainly include components of design thinking, a model for creative problem-solving that underpins the majority of her work as a consultant and mentor. Design thinking's inclusion of multiple perspectives to identify and develop solutions to challenges fits well with the Kauffman model.
"As a Kauffman Fellow, I look forward to gaining structured and experiential training in venture capital to increase my investment knowledgebase, round out my strategic skill set, and apply my learning in support of the development of highly successful ventures," Hartley said.
Born and raised in Las Cruces, Hartley graduated with a Bachelor of Community Health degree from NMSU. She then earned her MBA in design strategy from the groundbreaking program at California College of the Arts in San Francisco. She also studied interior design, with a focus on healthcare facility design, at the Illinois Institute of Art in Chicago. Hartley launched E. Hartley Consulting, a design strategy firm, in Las Cruces in August 2012.
Arrowhead Center Director Kathy Hansen said Hartley's acceptance to the Kauffman Fellows program is significant for Arrowhead, as well.
"Estela's expertise and gift for mentoring has been benefitting our clients for the last three years," Hansen said. "The skills and connections she will develop as a Kauffman Fellow will just add to an already fruitful relationship."
Hartley is sponsored as a Kauffman Fellow jointly by Arrowhead Center and Joseph Advisory Services, an El Paso-based early-stage venture capital and economic development advisory firm founded by Arrowhead Center Investor in Residence Beto Pallares, who is also a Kauffman Fellow.
"Kauffman Fellowship represents life-long membership and access to the top-tier investors and best practices that will help nurture the innovation ecosystem in the Borderplex region," Pallares said. "I am thrilled that Estela joins the Society, and I look forward to how the region will be enriched."
The Kauffman cohort meets in person periodically throughout the program, gathering in various locations throughout the U.S. and internationally for collaborative learning experiences. Hartley completed the program's orientation in Palo Alto, California, in June and will be just the second Kauffman Fellow to represent New Mexico.
"Having two Kauffman Fellows onboard is an incredible asset for Arrowhead Center and the clients and communities we serve," Hansen added. "The skills they have and continue to develop, along with their access to a network of professionals working on the cutting edge of investment and entrepreneurship ensures Arrowhead will remain at the forefront of innovative economic development."